Our Claremore workers compensation attorneys can help you if you've been injured on the job. While most people reporting to work don't expect to experience a serious injury or occupational illness it happens every day. Approximately three million people per year suffer non-fatal injuries in the private sector each year. When an individual receives an injury at work, medical bills, lost wages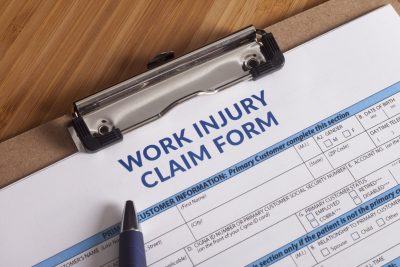 become an immediate source of concern.  Also theirs the concern over temporary and permanent disability. These financial hardships can severely impact both the worker and his or her family. For immediate help call our workers compensation attorneys today. We care and we can help you get the medical treatment for your work injury.
Benefits You're Entitled to Receive:
Fortunately, most injured workers in Oklahoma receive coverage from workers compensation insurance.  But if not, our Claremore attorneys  represent injured workers. Further, our workers compensation attorneys represent injured workers in all work place injuries. From injuries, including broken bones, head injuries, spinal injuries, carpel tunnel and more we handle them all.  Our Rogers County workers compensation attorneys provide guidance to clients navigating the procedural and timing requirements for a successful workers' compensation claim.  We aggressively pursue the full measure of benefits that our clients are entitled to receive.  Oklahoma workers' compensation benefits may include:
Full payment of your medical expenses without a deductible
Job training or rehabilitation
Weekly checks if you cannot work
Partial disability payments if you are still able to work with light duties
Permanent disability payments if you are totally and permanently unable to work
Survivor and death benefits for your spouse and kids in the event of a work-related fatality
Workers' Comp Benefits or Personal Injury Law:
Workers compensation is a no fault system of of insurance. Thus, if you sustain injuries at work, it does not matter who takes the blame.  Unlike a personal injury case, fault is not a deciding factor in workers compensation law. The Oklahoma legislatures created this no fault system as a expedited way of handling on the job injuries. In exchange for no fault system the law limits an employers liability to whats available in workers compensation court. This means that if your employer is negligent you cant sue them in District court. This also means that if you're negligent they cant deny your right to care.
This is called the Oklahoma Grand Bargain. Its a source of constant controversy in our state. In fact recent changes have made it much harder for you to get treatment for work injuries. This is reflected in the multitude of Oklahoma Appeals Courts cases involving the workers compensation commission.
Contact Claremore Workers Compensation Attorneys:
If you've suffered an on-the-job injury, our workers compensation attorneys can help you. We take the time to explain the Oklahoma workers compensation benefits available to you.  You are entitled to all reasonable and necessary medical treatment for work injuries. You're also entitled to disability payments while you treat. Don't let the workers comp insurance adjuster run your claim. We care about your work injury and we will help you. Get the legal advantage you deserve. Call for a free consultation with a workers compensation lawyer from  Kania Law Office Claremore Attorneys, please call (918) 379-4872 or visit our Claremore Attorneys blog for more information.