A Rogers County Bankruptcy can help set you free.When buried beneath a mountain of debt, the financial pressure feels like you're under siege.  The oppressive collection tactics used by creditors often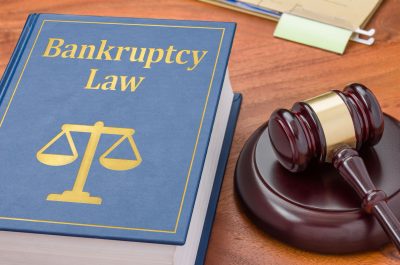 include:  abusive phone calls, threatening letters, lawsuits, wage garnishments, property liens, bank levies and more.  We understand people feel overwhelmed when dealing with harsh collection tactics.  Our Rogers County bankruptcy attorneys have provided financial relief to many people facing similar hardships.  There are many reasons that people cannot pay financial obligations, which may include job loss, serious illness, debilitating injury, loss of home equity, business failure, poor economic conditions and other factors that may be beyond an individual's control.  Whatever the reason for debt, bankruptcy intends to provide a fresh start so the debtor can rebuild their financial life.
At Kania Law Office our Rogers County bankruptcy Lawyers recognize the stress that comes with debt.  We carefully evaluate your situation so that we can provide you with a great solution to your financial problems.  Whether its a chapter 7 or a chapter 13 bankruptcy we can help you.
Rogers County Chapter 7 Bankruptcy:
Chapter 7 bankruptcy can provide the most extensive form of financial relief for those who qualify depending on the type of debt that you are struggling to pay.  A Chapter 7 (also known as "Liquidation Bankruptcy") will eliminate your legal obligation to pay most types of unsecured debts including:
Credit cards
Unsecured lines of credit
Medical bills
Personal income taxes (under limited circumstances)
Unpaid utility invoices
Department store charge cards
If all or most of your debt is comprised of these types of unsecured obligations, a Chapter 7 Rogers County Bankruptcy discharge can terminate your legal obligation to pay such obligations.  However, a close evaluation of your financial situation needs to be undertaken if you have a significant amount of secured debt or certain forms of unsecured debt that includes:
Most tax obligations
Family court obligations (e.g. child support, alimony)
Student loans (dischargeable under very narrow circumstances)
Personal injury damages related to drunk driving
Government penalties like fines and penalty assessments
While some people don't qualify for Chapter 7 eligibility, there are a number of debtors who continue to tread water.  Mainly because they are afraid that they will lose all of their property.  Although this bankruptcy can be "liquidation bankruptcy", the vast majority of filers keep most of their assets.  There is an exemption system our Chapter 7 Rogers County bankruptcy lawyers maximize so most clients keep their property.  We might even engage in pre-bankruptcy planning.  Here we convert non-exempt assets to exempt assets or adjust the filing date of your bankruptcy to avoid exposing assets to inclusion by the trustee in your bankruptcy estate.
Rogers County Chapter 13 Bankruptcy:
Despite the extensive benefits of a Chapter 7 bankruptcy, there are certain people who must file a Chapter 13.  This may be because their income is to high. Other reasons may be that its not been 8 years since they last filed. Still other reasons may involve a potential foreclosure on the home or car. While a Chapter 13 may not completely forgive these obligations it can allow a debtor to stretch out past due payments over a three or five year payment term.  A chapter 13 will also eliminate interest and penalties that are built in to what you owe your creditors.
Read This For More Chapter 13 Bankruptcy Information in Rogers County
Preventing Foreclosure and Saving Your Home:
If you are behind on your mortgage or facing a pending foreclosure, we may be able to use bankruptcy or other debt relief solutions to keep you in your home and/or prevent a foreclosure from appearing on your credit.  There are a range of strategies we might employ to protect homeowners that include:
Filing a Chapter 7 to eliminate unsecured debts so that you have more available income to make mortgage payments
Creating a Chapter 13 repayment plan to give you more time to catch up on past due mortgage payments
Coordinating a short sale or deed in lieu to prevent a bankruptcy from appearing on your credit report
Rogers County Bankruptcy Consultation:
Whether you're fighting to save your home or trying to avoid a wage garnishment we can help. For a free consultation with a Rogers County bankruptcy attorney from the Kania Law Office (918) 379-4872.  You may also fill out this form or review our Clarmore attorneys blog for more information.