The Rogers County family law attorneys at Kania Law – Claremore Attorneys recognize that the stakes are high in family law cases.  Mainly because a divorce or child custody dispute can threaten a parent's relationship with their child and compromise financial security.  Our Oklahoma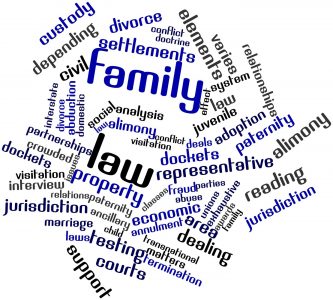 divorce lawyers work diligently to counsel our clients toward win-win solutions while remaining vigilant in protecting our client's best interest.  When parents are parties in child custody disputes and/or in divorce proceedings, there are no winners.  Our goal is to help you navigate obstacles.  Some of which are intense emotions and uncertainty about your rights and family law legal standards so that you progress through this difficult process with a positive outcome.
Family Law Solutions Reducing Stress and Cost:
When you're coping with the intense emotions that accompany the breakup of a marriage or co-parenting relationship, emotions can get in the way of developing effective family law solutions.  If you have children with the other party in a divorce, you will be forced to have an ongoing co-parenting relationship.  Divorce or a breakup doesn't terminate the need to work together as parents.  When you're involved in a divorce, animosity and conflict can cloud your judgement. Decisions made in this situation can lead to continued stress and more conflict.
Our Claremore family law attorney recognize that sometimes aggressive litigation is necessary.  Especially when an amicable resolution of custody, property division, alimony, child support or other family law issues doesn't exist.  However, we also know that our role as family law attorneys is to diffuse conflict.  If possible resolution is in our clients' best interest. This is because a scorched earth litigation often accomplishes little more than running up legal fees.  The money you save by amicably settling those issues helps preserve the financial foundation you need to rebuild your lives.  We provide legal counsel regarding your rights and the likely range of outcomes if a judge rules on an issue.  This way we can help you make informed decisions regarding when it is appropriate to aggressively contest an issue.
Attorneys Handling Family Law Cases:
Uncontested Divorces
Child Custody & Visitation (Parenting Plans)
Domestic Violence Restraining Orders
Division of Marital Property
Actions to Establish Paternal Relationships
Establishment of Child Support
Modifications of Alimony, Child Support, Child Custody
High Conflict Custody Disputes
Marital Dissolutions Involving Valuation & Division of Professional Practices or Businesses
Contempt Proceedings to Enforce Court Orders
Spousal Support
Divorce and Child Custody Lawyers in Claremore:
Even if you've not yet made the decision to file a divorce, paternity action or other family law matter, we can answer your questions.  Our Rogers County divorce and child custody lawyers represent clients with both compassion and dedication.  If you'd like a free consultation with a family lawyer from  Kania Law – Claremore Attorneys  please call (918) 379-4862. You can also ask a question by filling out the form located on the top of this page.