Our lawyers practice in a wide range of legal matters. We've handled cases from Municipal and District Court disputes on up to Oklahoma Appeals Court cases. A history of Solid and Dedicated representation has been well documented across over ten years of legal practice. We practice law in the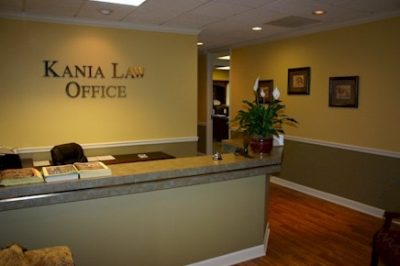 following practice areas:
Rogers County Criminal Law:
Our Claremore criminal attorneys handle all criminal cases in Rogers County. From misdemeanors to felony cases we've represented countless people and done so reliably. We also understand the stress created in a criminal defense case. From possible jail time to incredibly high fines and costs its difficult. Additionally the prospect of of a criminal record following you for the rest of your life makes it doubly hard. If you received charges of a criminal offense including DUI and drug charges we can help you.
Claremore Family Law and Divorce:
Family and Divorce is an ever changing complex area of the law. Each day the Family law courts hand down different decisions from different cases. As a result and through precedent those decisions impact whats going on in your case. Together with the high emotion involved in custody and other family law cases you need solid family law representation. Our Claremore family law attorneys help guide you through the intricacies of divorce and child custody law. We're contently involved with the family law Judges through out Oklahoma. Therefore, this helps us stay informed regarding new family decisions and judges in the courts.  If you're facing a divorce, custody or other family law matter call our Claremore law firm today.
Bankruptcy Attorneys in Rogers County:
If meeting your monthly obligations with your current income is problematic, let us help. If the interest and fees on your debt is out of control we can help. Bankruptcy is a federal program that's been around for hundreds of years. It allows consumers and businesses to have debt forgiven or restructured forever. You can get a fresh financial start but you have to act. Take the first step towards a fresh financial start. Stop garnishments, forgive debt and get out from under the content threat from creditors. If you're considering Bankruptcy, consider calling the seasoned bankruptcy attorneys at Kania Law – Claremore attorneys. We file both chapter 13 and chapter 7 bankruptcy for our clients. Call for a free consultation.
Rogers County Personal Injury:
Personal injury attorneys handle any type of injury to your body caused because of someone else's negligent conduct. This conduct should be negligent and be the legal cause of your injury. At Claremore Attorneys our injury attorneys help you get the money needed to pay medical expenses and lost wages. We can also help you collect for the pain and suffering you have had to endure. Our personal injury attorneys handle cases ranging from car and truck accidents, slip and fall cases, train accidents and most other injuries caused by another. Call Claremore attorneys today and get a free personal injury consultation. Remember in a personal injury case you don't pay anything until we collect money from your case.
Workers Compensation in Rogers County:
If you received injuries on the job in Oklahoma, the Oklahoma Workers' Compensation Act covers you. This law helps injured workers get the insurance coverage your employer has to cover the cost of your on the job injury. Further, if you are injured at work you are entitled to medical treatment and temporary disability for the time you are unable to work. You should also receive payments for permanent and partial disability and vocational rehab depending on the type of work injury you suffered.
Immigration Law:
Our immigration attorneys in Rogers County can handle most immigration issues. If you need family or Fiance visa, or a work or school visa we can help. We also handle cases involving deportation and ICE holds. Call today for a free consultation with an immigration lawyer in Oklahoma.